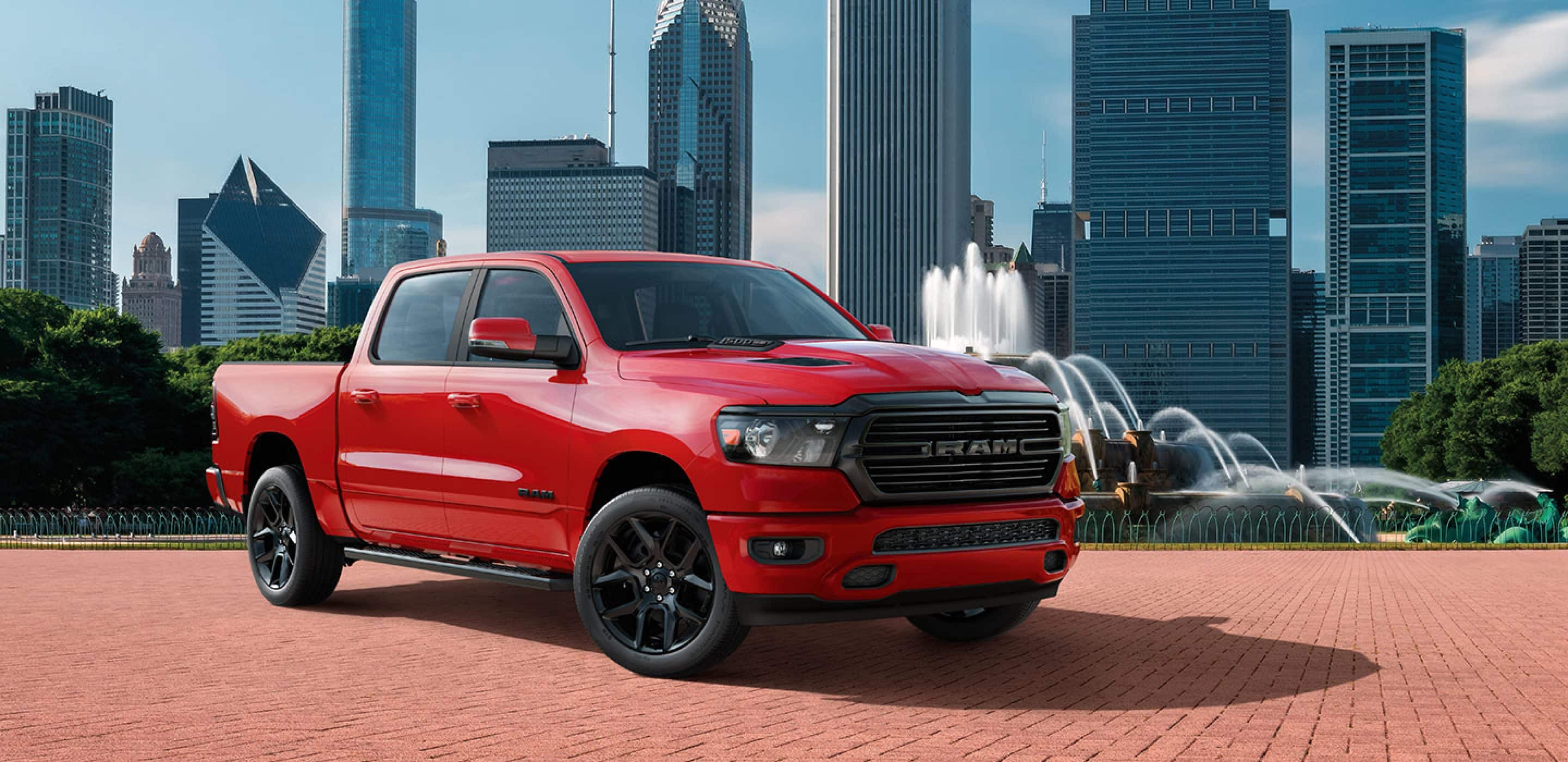 In 2020 the already powerful RAM will become America's most potent half-ton diesel pickup. The all-new third-generation 3.0-liter V6 EcoDiesel not only will lead the segment in fuel economy but will also have 480 lb-ft of torque and a towing capacity of 12,560 pounds. Available in all models and configurations, the 2020 RAM EcoDiesel will go on sale during the fourth quarter of 2019. Pricing and official fuel economy ratings will be announced closer to the release date. For those who purchase a 2019 RAM 1500 Classic an option of a second-generation 3.0-liter EcoDiesel will be available. 
Manufactured in Ferrara, Italy, the turbocharged 3.0-liter EcoDiesel V6 delivers impressive torque and horsepower to go along with a minimal level of noise, vibrations, and harshness that will meet the needs of any RAM owner. Rated at a best-in-class 480 lb.-ft of torque at 1,600 rpm, the RAM 1500's EcoDiesel engine also comes with an eight percent increase in horsepower to 260 at 3,600 rpm. Several significant changes contribute to the EcoDiesel's improve dynamic and superior fuel economy, including a water-cooled turbocharger with variable geometry turbine, which increases efficiency and responsiveness during transient conditions. A redesigned cylinder head intake ports improve swirl and flow, which increases performance and fuel economy. Lightweight pistons are entirely redesigned to include thinner rings and low-friction coating on the pin and side skirts to reduce losses. And dual vacuum pump system uses electric and a new mechanical low-friction pump with new blades which improves overall system efficiency. 
The upgrades provided by the new EcoDiesel V6 build on the previous successes that made the engine the winner of the "Wards 10 Best Engines" three years running. This new EcoDiesel V6 uses a block cast with compacted graphite iron, which provides strength to dampen vibrations, but weighs less than grey cast iron. The forged steel crankshaft and connecting rods add strength and durability, while the heat-treated cylinder heads use individual bearing caps to reduce friction. For the first time, the EcoDiesel will be offered in the Ram Rebel. 
With a class-exclusive air suspension to increase fuel economy, improved ride control and off-road capability, along with entry/exit and loading, and features automatic load leveling the EcoDiesel enhanced RAM 2020 adds to RAM's no-compromise benchmarks of durability, technology, and efficiency. The 2020 RAM 1500 also includes an eTorque mild hybrid system that delivers improved fuel efficiency in both V6 and V8 configurations. Features such as a new Uconnect 4C with a massive 12-inch touchscreen, split-screen capacity, 360-degree camera views and exclusive content from SiriusXM with 360L leads the pickup world. And the new 2020 RAM will also feature stable safety features such as adaptive cruise control, Forward Collision Warning, Blind-spot Monitoring and Ready Alert Braking. The 1500 will also have twice as much storage as the competition. 
While you are waiting for the 2020 RAM with the EcoDiesel V6, feel free to
browse our inventory
of all the current models. You can also test drive any of the vehicles down at the dealership!