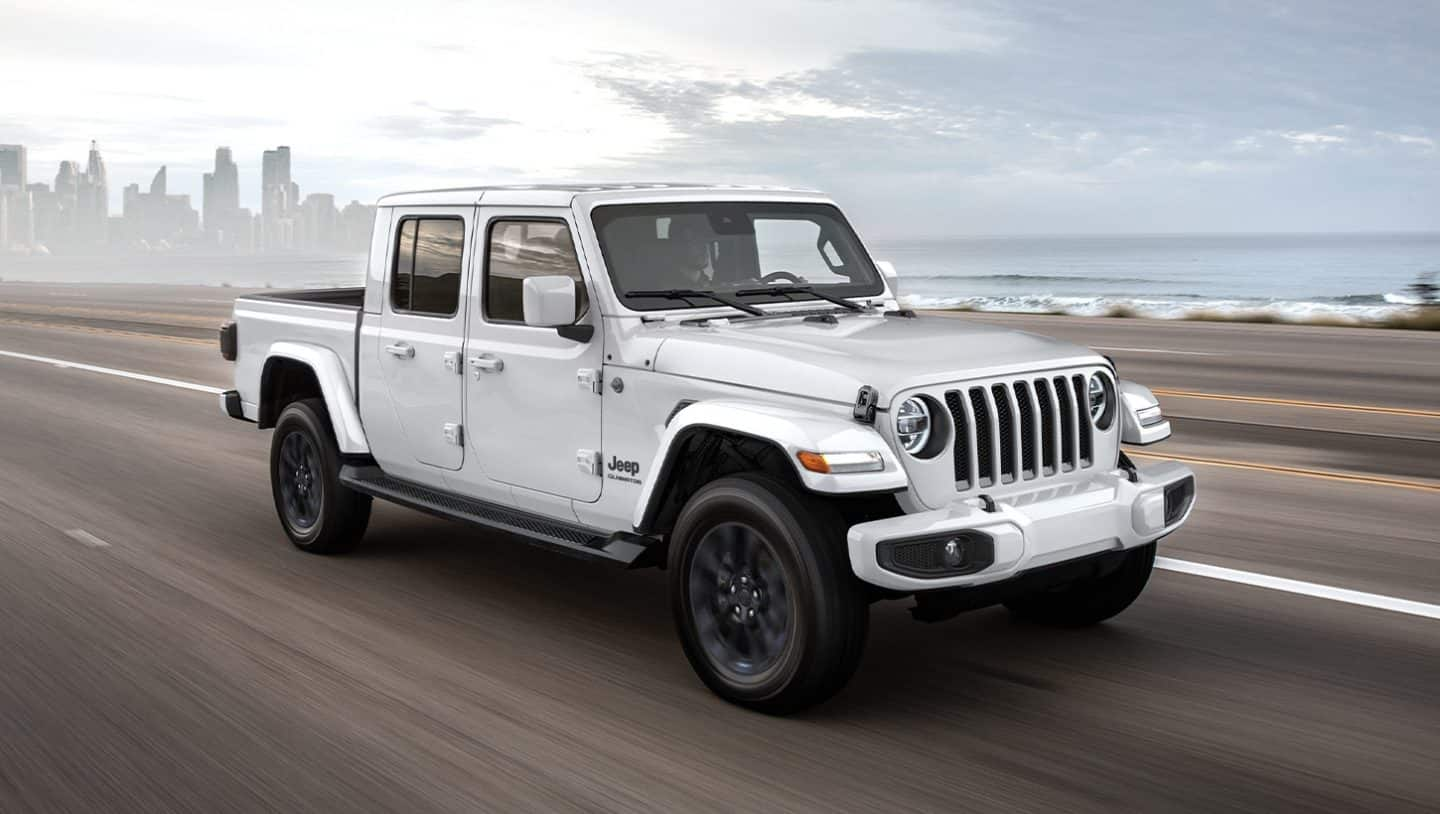 2021 Gladiator EcoDiesel Announced
By Marburger Chrysler Dodge Jeep RAM
In 2020, the Jeep Gladiator made its debut and quickly became the most capable midsize truck of ever. For 2021, the Gladiator improves on perfection with the edition of a 3.0-liter EcoDiesel V6 that is expected to deliver phenomenal fuel economy ratings that will provide the highest driving range on one take of fuel. The all-new EcoDiesel pumps out 260 horsepower and an impressive 442 lb-ft of torque. The engine even has an engine stop-start feature to improve the fuel economy further. This amazing EcoDiesel engine is available on the Gladiator Sport, Overland, and Rubicon models and is scheduled to make its debut in the third quarter of the model year.
About the EcoDiesel Engine
The new EcoDiesel engine is the third-generation of the turbocharged V6, and it delivers improved horsepower and torque as well as impressive fuel economy and reduced levels of noise inside the cabin. There are several changes made to this version, including a new-generation water-cooled turbocharger with a variable geometry turbine and a redesigned cylinder head intake ports that improve the swirl and flow while increasing performance and fuel economy. The compression ratio of this engine has been optimized to 16.0:1 from 16.5:1 to improve fuel economy and reduce engine noise. Lightweight aluminum pistons are entirely redesigned with thinner rings and low-friction diamond-like carbon coating on the pin and compression piston ring that helps to reduce parasitic losses. The entire engine block is cast in compacted graphite iron, which provides the necessary strength needed to dampen vibrations, which weighs less than a grey iron cast while still proving durability.
The Best EcoDiesel Ever
This all-new EcoDisel engine was manufactured in Ferrera, Italy, and uses dual overhead camshafts with four valves per cylinder as well as a 60-degree angle between the cylinder banks, which adds to the durability and performance of the engine. Additionally, the EcoDiesel V6 even comes with a forged crankshaft and connecting rods for added strength. A brand-new 5.1-gallon dual-exhaust fluid tank is located directly behind the fuel tank with the refill location next to the diesel fuel filler. The dual-exhaust refill aligns with the oil changes that can last up to 10,000 miles.  You can monitor these levels via the new DEF gauge in the front panel.   
About the Jeep Brand
Jeep is built on over 80 years of excellence and has an official lineup of SUVs that lead the class in capability, craftsmanship, and versatility for those who seek a one of a kind adventure. Jeep provides drivers with an open invitation to live life to the fullest by providing them with a lineup of powerful vehicles that are also safe to handle with confidence. The one fo a kind Jeep lineup consists of the  Cherokee, Compass, Gladiator, Grand Cherokee, Renegade, and Wrangler.  To keep up with consumer demand from around the world, all-Jeep models are available in both left and right-hand drive configurations as well as diesel and gasoline engines. No matter what model you choose, you can't go wrong with a Jeep!
About Our Dealership
For the past 25 years, Marburger Chrysler Dodge Jeep RAM has served North Carolina with our fabulous customer service and incredible selection in our stores In Shelby, Albemarle, and Forest City. When you visit Marburger, we assure you are getting a quality vehicle. Be sure also to check out our service center, where we specialize in everything from a simple oil change to a transmission repair. The best part is all trims of the Jeep Gladiator
are available here
! Head down to Marburger Chrysler Dodge Jeep RAM today and find out all about us!