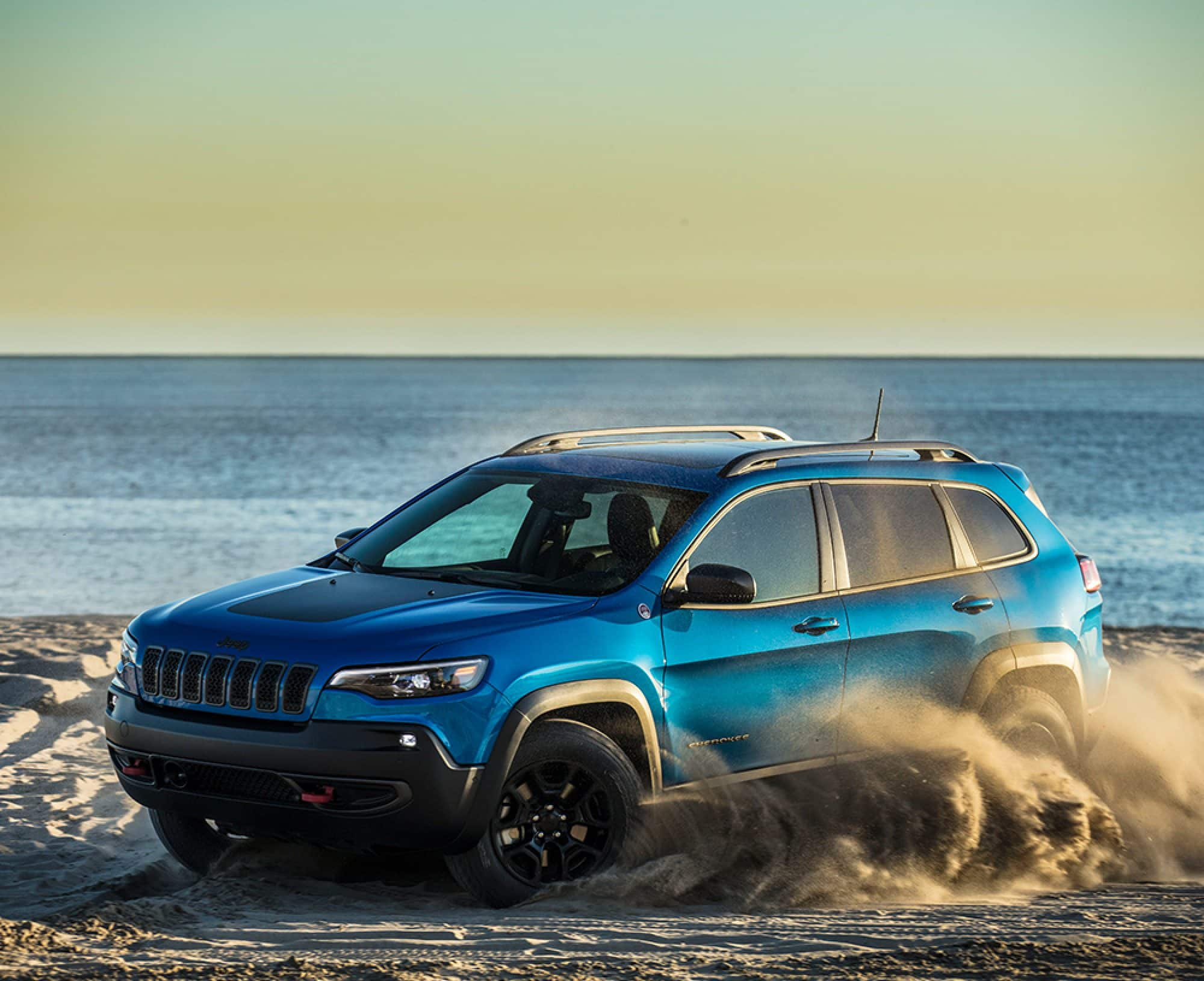 Automotive Air Conditioning Repair Services in Shelby, NC
Brought to you by Marburger DCJR
Summer is just around the corner, which means it is the perfect time to check on your air conditioning system in your Jeep Grand Cherokee, Dodge Durango, or Ram 1500. It's best to have your A/C checked out now so we here at Marburger CDJR can inspect your air conditioning system and fix anything that may cause a problem because you certainly don't want to learn your A/C is having a problem in the middle of July when your traveling to Moss Lake, Broad River Greenway, or any Shelby City Park. Learn about the different components of your A/C system and which items you need to keep an eye on.
Common Vehicle A/C Problems
There are a variety of different aspects and variables that could cause your AC to either stop working or not work as efficiently as it once did. You could have a clogged or leaking condenser, a damaged compressor, a broken belt, AC control head malfunctions, leaks in the AC system, improper refrigerant level, moisture and debris-ridden filters, clutch problems, or unresponsive switches. When you bring your Chrysler Pacifica down to our service center at Marburger CDJR, one of our skilled technicians will check out each aspect of your A/C system to determine which one is causing the problem. One our service tech determines what is wrong with your A/C they can get to work fixing the problem whether that may be replacing a broken belt, switching out filters, or unclogging your condenser.
Common A/C Warning Signs
Your A/C has a couple of ways of letting you know something is wrong with your system other than you not feeling any cold air come out of your vents. If your A/C system is making unusual noises either through the vents or under the hood your system could be failing.  If you start to smell a strange odor in your vehicle that isn't caused by any items in your Jeep Compass like a beach towel or gym clothes than your evaporator may be full of bacteria build-up. Another common warning sign that something is wrong with your air conditioning system is if your A/C is blowing irregular temperatures. This sign means you could be facing problems with your compressor.
Understanding Your A/C System
The air conditioning system in your Dodge Charger takes up quite a bit of room underneath your hood. This is because your A/C system is composed of a myriad of different parts and hoses. Your heating and cooling features both operate from the same system with different parts being in charge of different aspects of your vehicle's cabin temperature. The system itself has a heating core, thermostat, freon, compressor, condenser, evaporator, and blowing fan. Your A/C system then uses a variety of connection joints and hoses to keep everything connected.
Automotive Repair in Shelby NC
Whether you need your A/C repaired so you're not suffering through the hot summer or you need new brakes, an oil change, or new tires we here at Marburger Chrysler Dodge Jeep Ram have the tools and the know-how to fix any problem you may have. Our service center offers drop-off service, rental vehicles, free Wi-Fi, and more! If you'd like to make a service appointment with us today, you can do so by following this
link to our online service scheduler page.