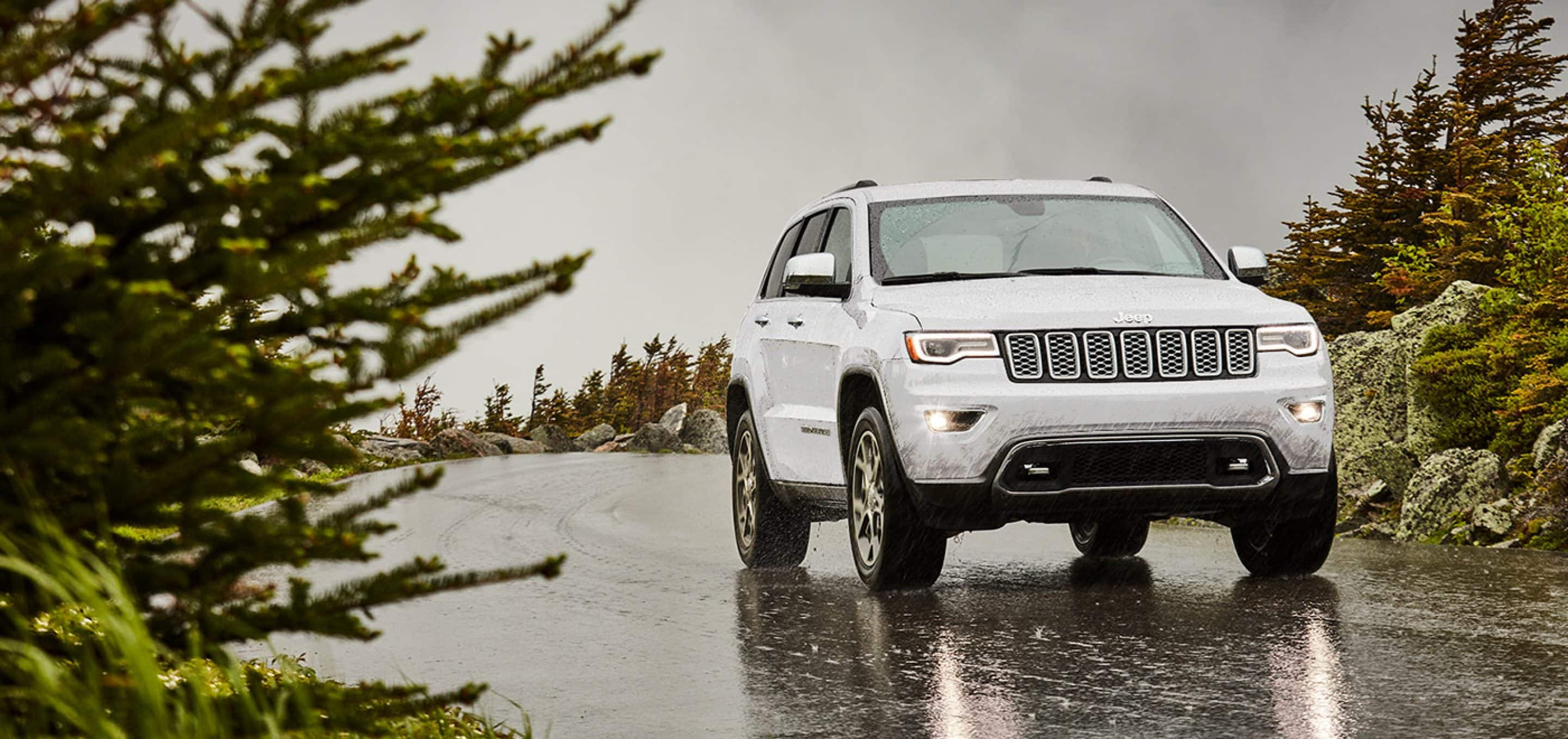 Tips for Driving in the Rain
Get your Vehicle Ready for the Rain at Marburger Chrysler Dodge Jeep RAM
The summer is finally here, which means that summer showers aren't that far behind, which causes foggy and misty clouds strewn about the streets. While rain is good for gardens everywhere, it comes with many driving challenges, including decreased visibility and loss of traction. In fact, most car accidents occur on wet pavement. Whether you've been driving for a long time or just starting, you should always heed the following driving tips when there is a large rainstorm or when the pavement is wet!
Slow Way Down
Whenever it's downpouring or simply sprinkling when it rains, the pavement will be wet. If the pavement is wet, a good rule of thumb is to decelerate and turn off your cruise control. Many people might be shocked to learn that accidents can go up considerably even when there is a light drizzle. Therefore, when slowing down, you should slow your vehicle down by at least a third when traveling in wet weather.
Increase Your Following Distance
While you should always maintain a healthy distance between you and the vehicles ahead of you, this is especially important when it's raining. Most drivers know that the recommended rule for following is around three seconds, but how many of you out there know what the following distance is when it's raining? When conditions are adverse, the recommended following distance is six seconds, which means you should leave twice as much space as you normally would when conditions are clear. 
Steer Clear of Standing Water
Driving through puddles puts you at severe risk of hydroplaning, which is when a vehicle slides across the pavement and is completely out of control. Most of the time, avoiding standing water means safely dodging those large puddles that accumulate on the shoulder of the road. Other times this could mean finding a completely new route entirely. If driving through standing water is your only way through, then make sure that you slow down before you reach the water and try not to overhit the gas or the brakes.
Turn On Your Headlights
Dark and menacing-looking clouds will likely follow the rain, so it is a no-brainer that you need to flip on the headlights. Even if you are driving through the rain in the middle of the day, turning on your headlights will increase your visibility tenfold and let other drivers see you more clearly. While you should always turn on your headlights in the rain, you should avoid turning on your brights as they will reflect higher off the surface and blind you as well as other drivers. 
Wait Out the Rain
If the rain has just started and you have the ability to push your commute back a few minutes, then we highly recommend it! After all, the first 15 minutes of rain is the most dangerous time to get behind the wheel. When the rain first starts to fall, it mixes with the oil dripped on the pavement from other vehicles, making the road very slick. After that first 15 minutes, the rain will rinse the oil off the pavement. If you're already on the road and the rain starts to fall, or if a sprinkle turns into a downpour, don't hesitate! Get off the highway and find a gas station or parking lot until you can see again! Make sure that you use your hazard lights if you're parked on the side of the road. Ultimately, you are the one who decides on whether you should be driving or not!
Get Your Vehicle Checked Out Here at Marburger Chrysler Dodge Jeep RAM
One of the most important things you need to think of before you take your vehicle out into the rain is, is it up to snuff? Is your oil changed? Are your fluids topped off? Do your tires need rotating? Is there some more extensive repair needed? If you need your vehicle looked at, then head down to Marburger Chrysler Dodge Jeep RAM! Our experts will go over every inch of your vehicle and provide you with anything you need to get it running its best again! You can make an appointment by heading to our dealership and doing so in person or making an appointment
here on our website
! We can't wait to work on your vehicle here at Marburger Chrysler Dodge Jeep RAM!