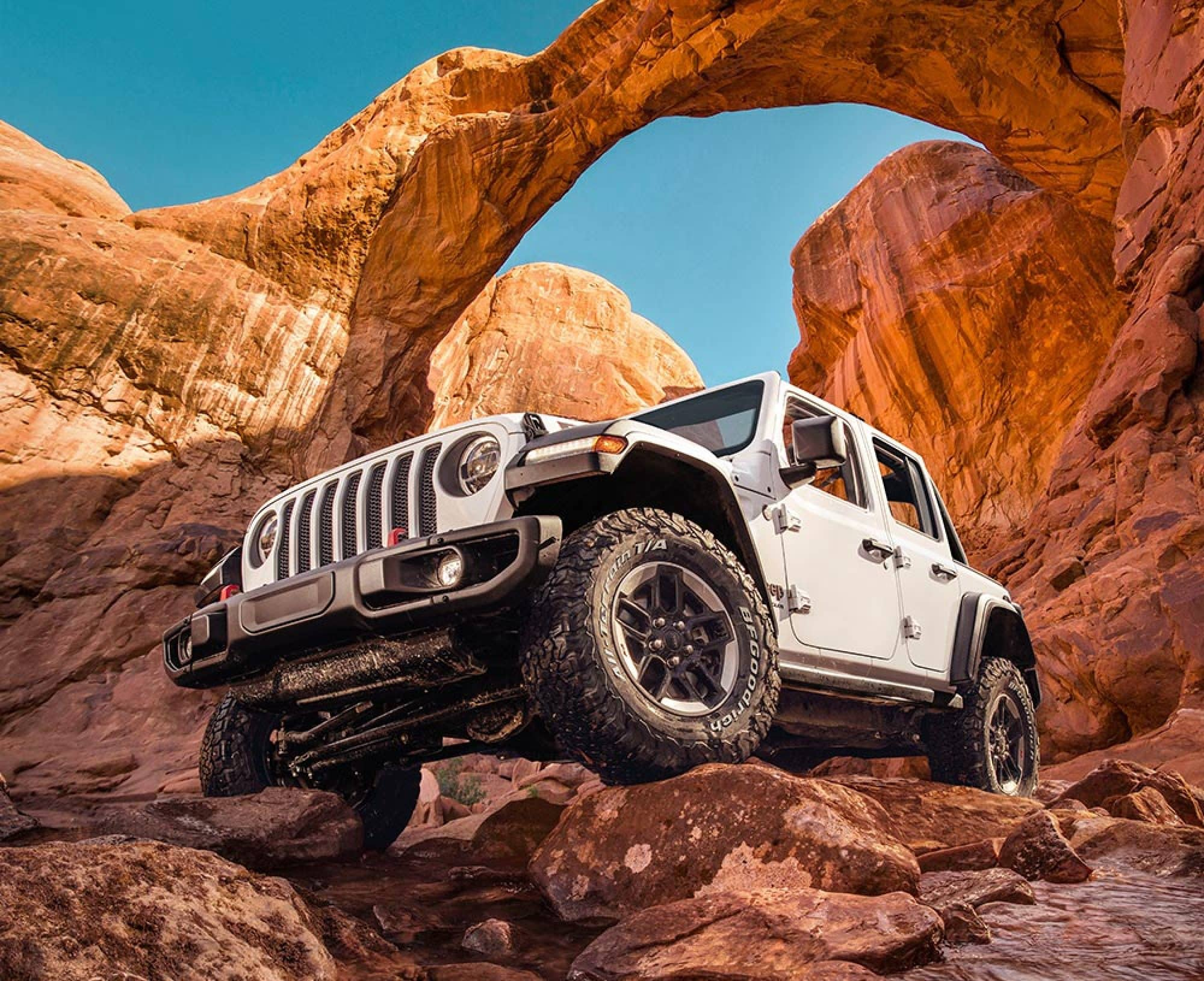 Top Wrangler Off Road Accessories
Brought to Yo by Marburger Chrysler Dodge Jeep Ram
The Wrangler is Jeep's Go Anywhere, Do Anything vehicle! This two- or four-door SUV is ready for whatever you can throw at it with modern features from tech to convenience and real off-roading capabilities you would expect for the Jeep name. What makes the Wrangler extra special is the ability to outfit it with a host of aftermarket accessories that make taking on new adventures even more fun than you could dream of.
Lifestyle & Off-Road Accessories
There are a number of great off-roading and lifestyle accessories offered for the Jeep Wrangler! If you are the type who likes to extend your adventures as long as possible, the available 101x10 tent with a 7x6 screen room would be perfect for you! It comes with a sleeping area, overhead storage net, inside pockets, three large mesh windows, an exterior canopy, and two doors! You can also add on Rock Rails for both a decorative and functional addition that add body protection while you are dominating the trails. Other great accessories that are included in this category are a Trail Rated Kit, Roadside Safety Kit, and First Aid Kit. All of which are incredibly important to have on hand when away from home!
Tent
Roadside Safety Kit
Rock Rails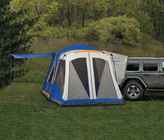 Performance
To take the Wrangler's capabilities up a notch, you can outfit your beloved SUV with a host of performance-geared accessories. Starting off with a variety of Lift Kits that gives you the ability to use larger tires by increasing the tire-to-ground contact and articulation for improved off-road capability. Other available performance features include Steering Stabilizers, a Heavy-Duty Brake Kit, front and rear Axle Assembly, a Differential Cover, FOX Premium Steering Damper, a variety of Ring and Pinion Gears, and a dual rear-exit exhaust system. You can also outfit your Wrangler with a cold air intake for the 3.6L engine which draws fresh air from the great outdoors to the engine with an included hood cut-out bezel to enhance the engine's performance.
Heavy-Duty Brake Kit
FOX Premium Steering Damper
Lift Kits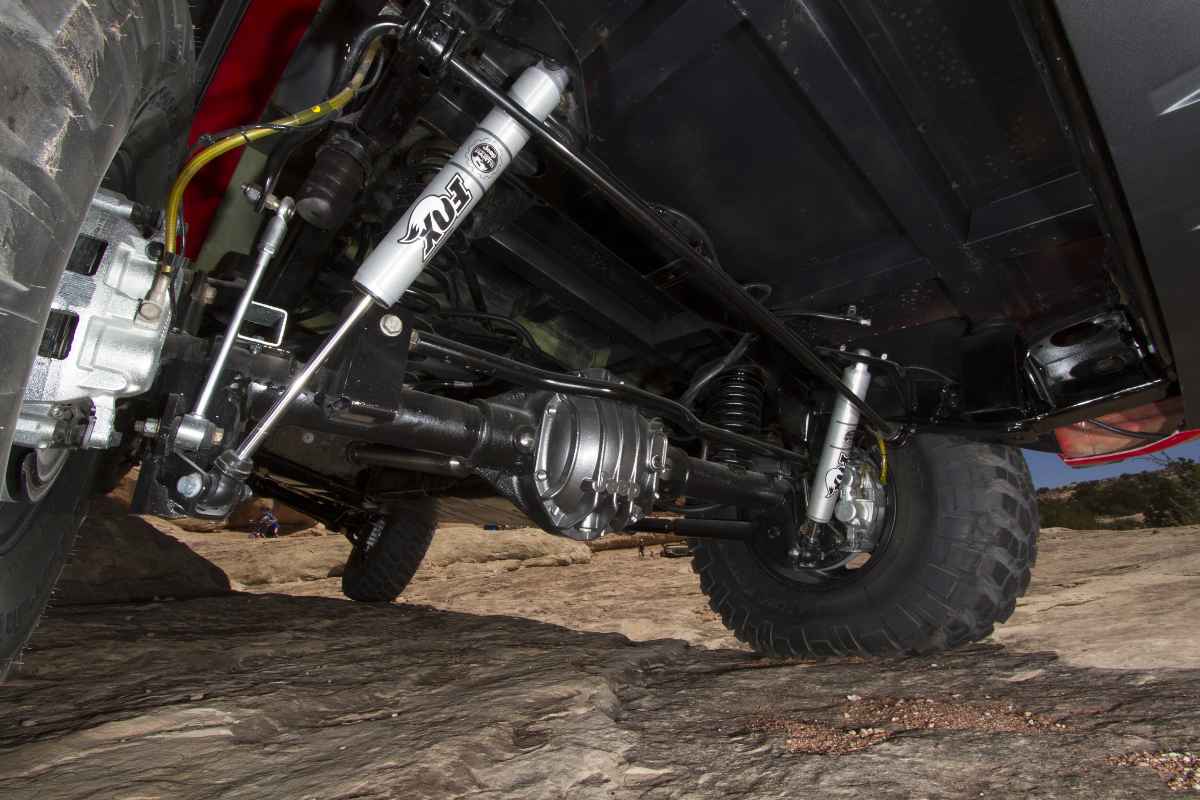 Carriers and Cargo Hauling Accessories
Typically, when you head out for a big off-roading adventure, you have a lot of stuff that comes with it whether you are camping or just want to be prepared for every situation. There are a variety of accessories that make bringing along all your extra gear a breeze. They include a hitch receiver, trailer two wiring harness, spare tire carrier, Tailgate Reinforcement system, a hitch plug stamped with the Jeep logo, Removable Roof Rack, a Ball Mount Adapter, Hitch Ball, Tow Vehicle Wiring Harness, and Trailer Brake Controller. When it comes to bringing along your smaller adventure toys like bikes and kayaks, you're in luck! There are tons of accessories for you like a Bike Carrier, Canoe Carries, Roof Top Cargo Bag, Cargo Organization Bar, Cargo Net, Water Sports Carrier, and a Ski and Snowboard Carrier.
Ski and Snowboard Carrier
Tow Vehicle Wiring Harness
Removable Roof Rack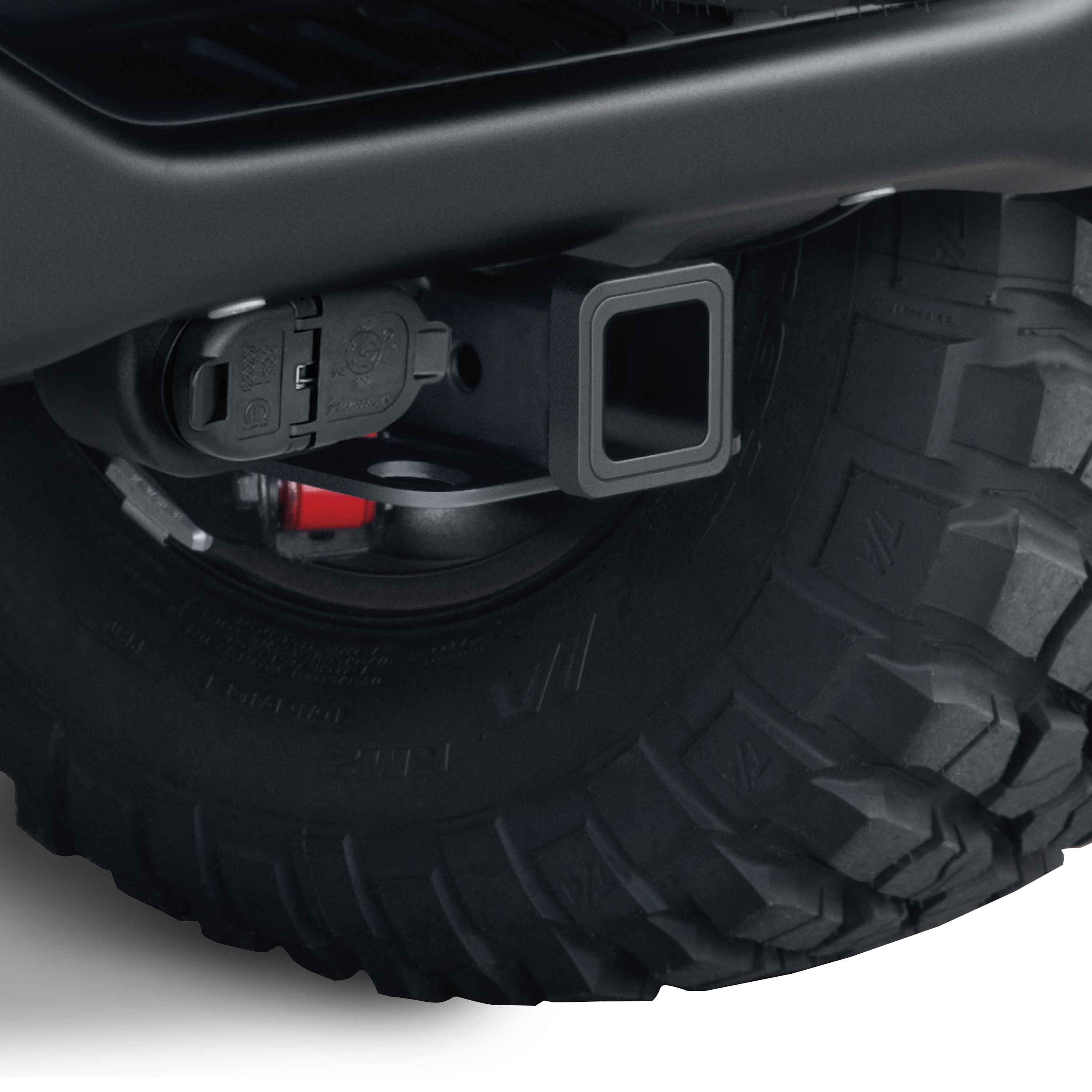 Order Wrangler Off Road Accessories
We offer Original Equipment Manufacturer parts and accessories that were built by the very same people who meticulously engineered and brutally tested the Wrangler you love so much. Other aftermarket accessory companies can't compete with the quality of our parts and it's just not safe to trust them with your Wrangler as you take on new adventures. If you are ready to outfit your Wrangler model with any of the accessories that we mentioned above, come on down to Marburger Chrysler Dodge Jeep Ram or fill out our parts order form today!